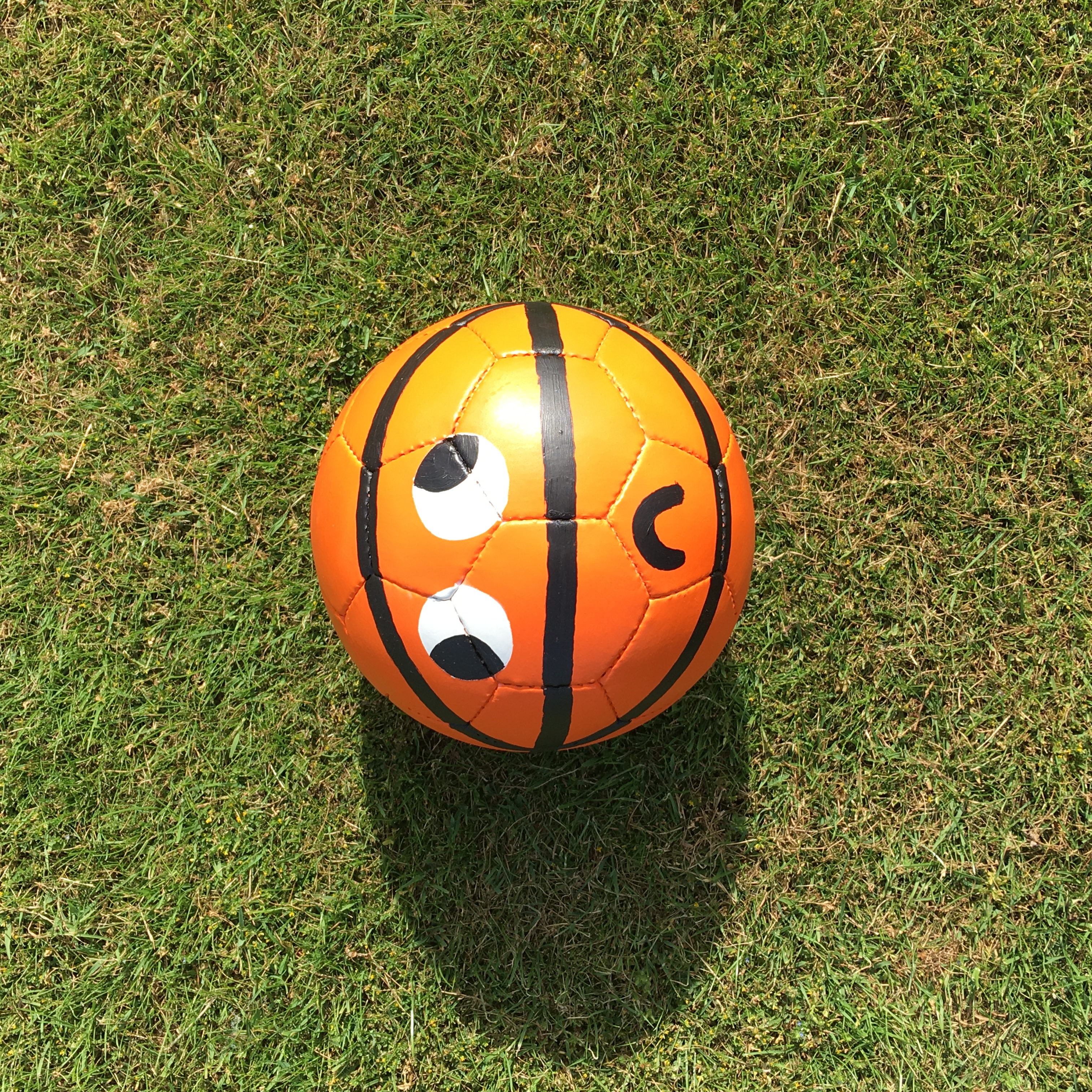 Tom Guilmard at New Bradwell St Peter FC.
Fabio Paolucci at MK Dons training ground.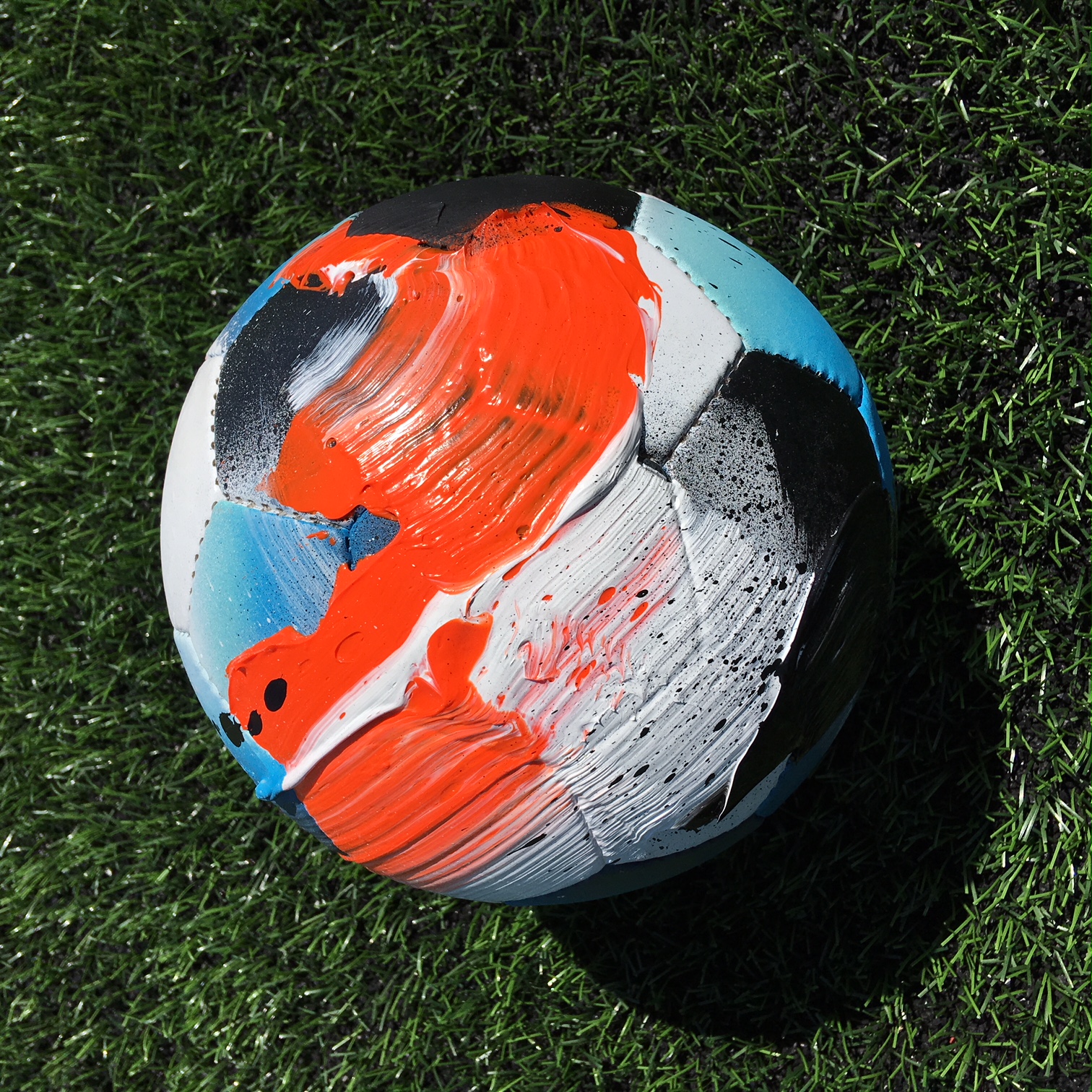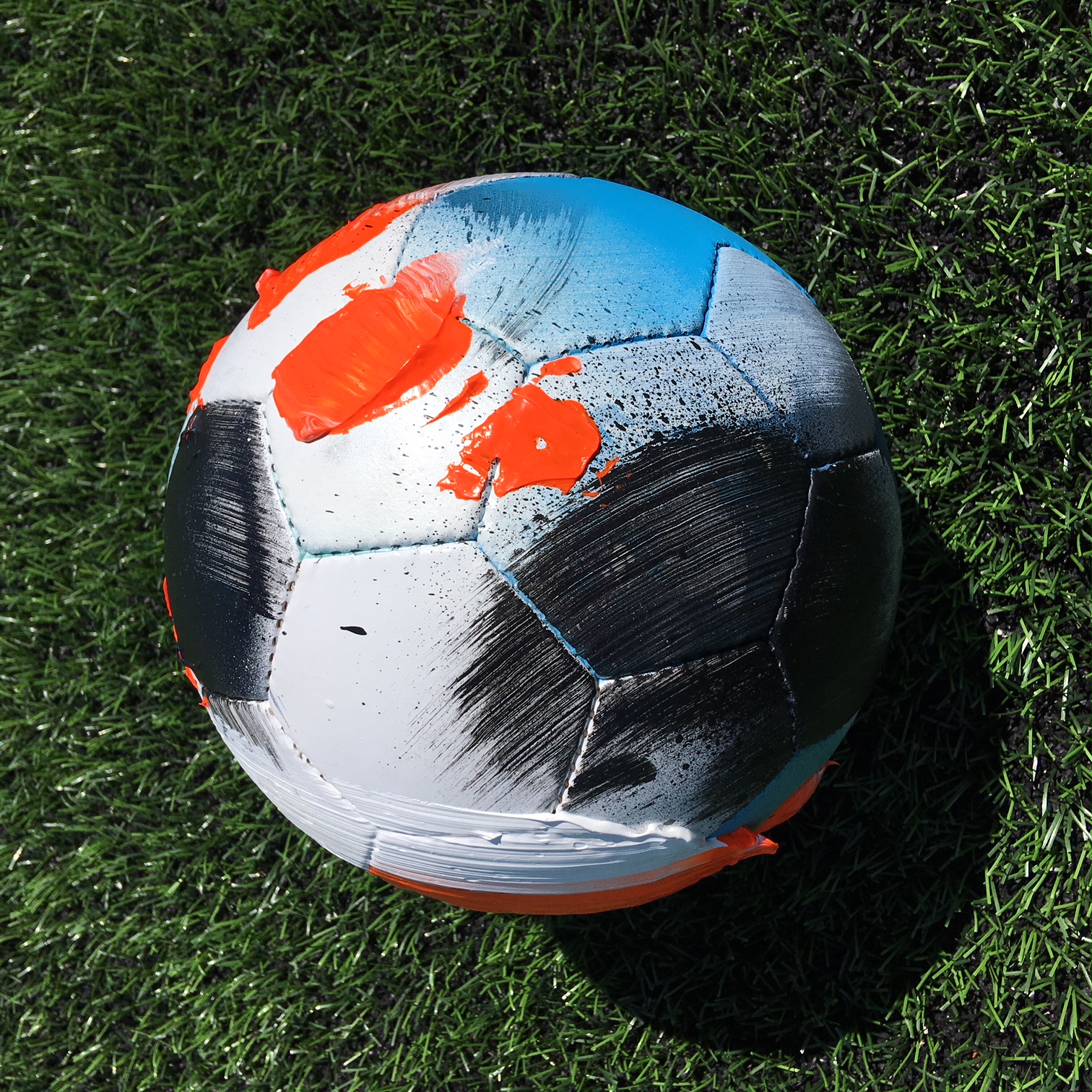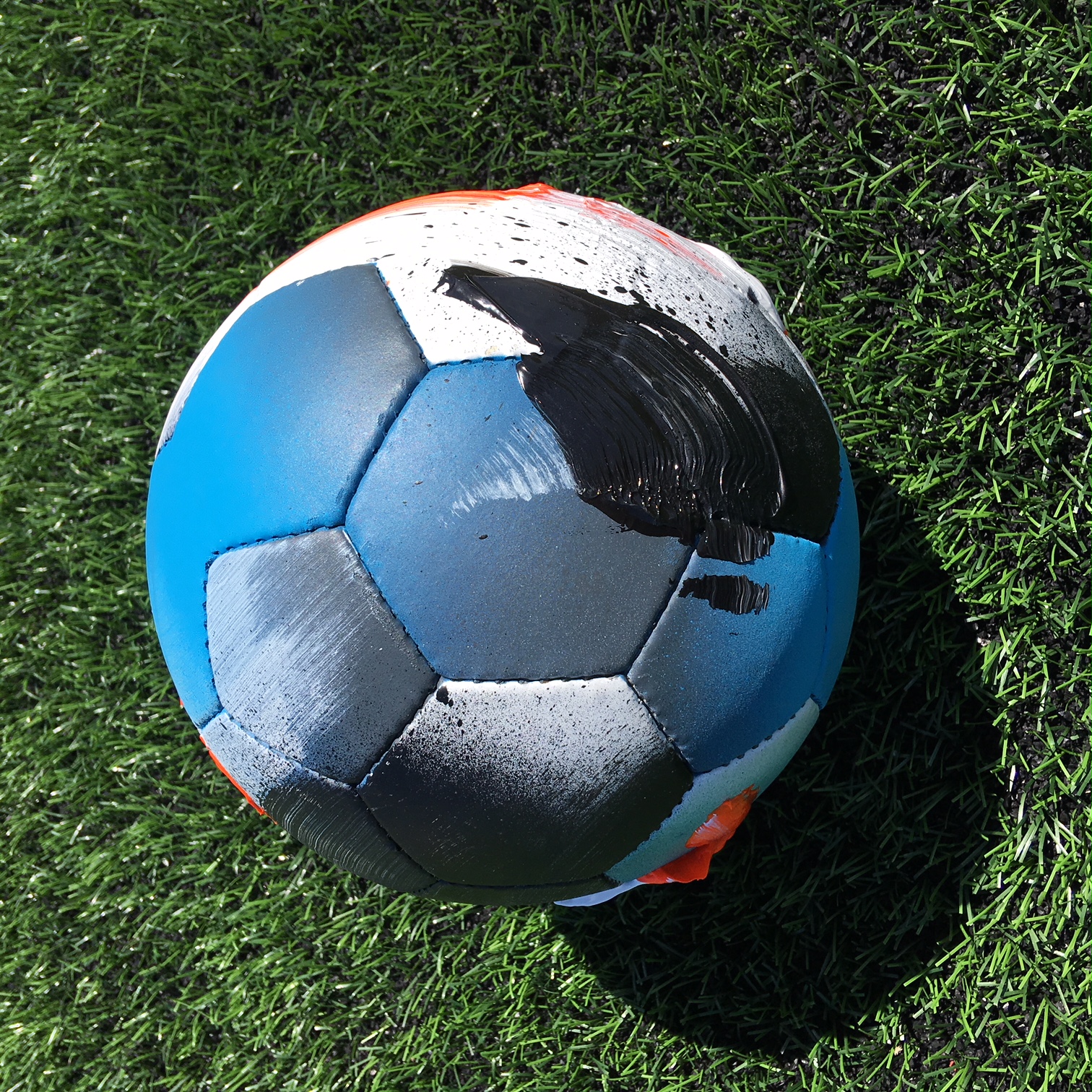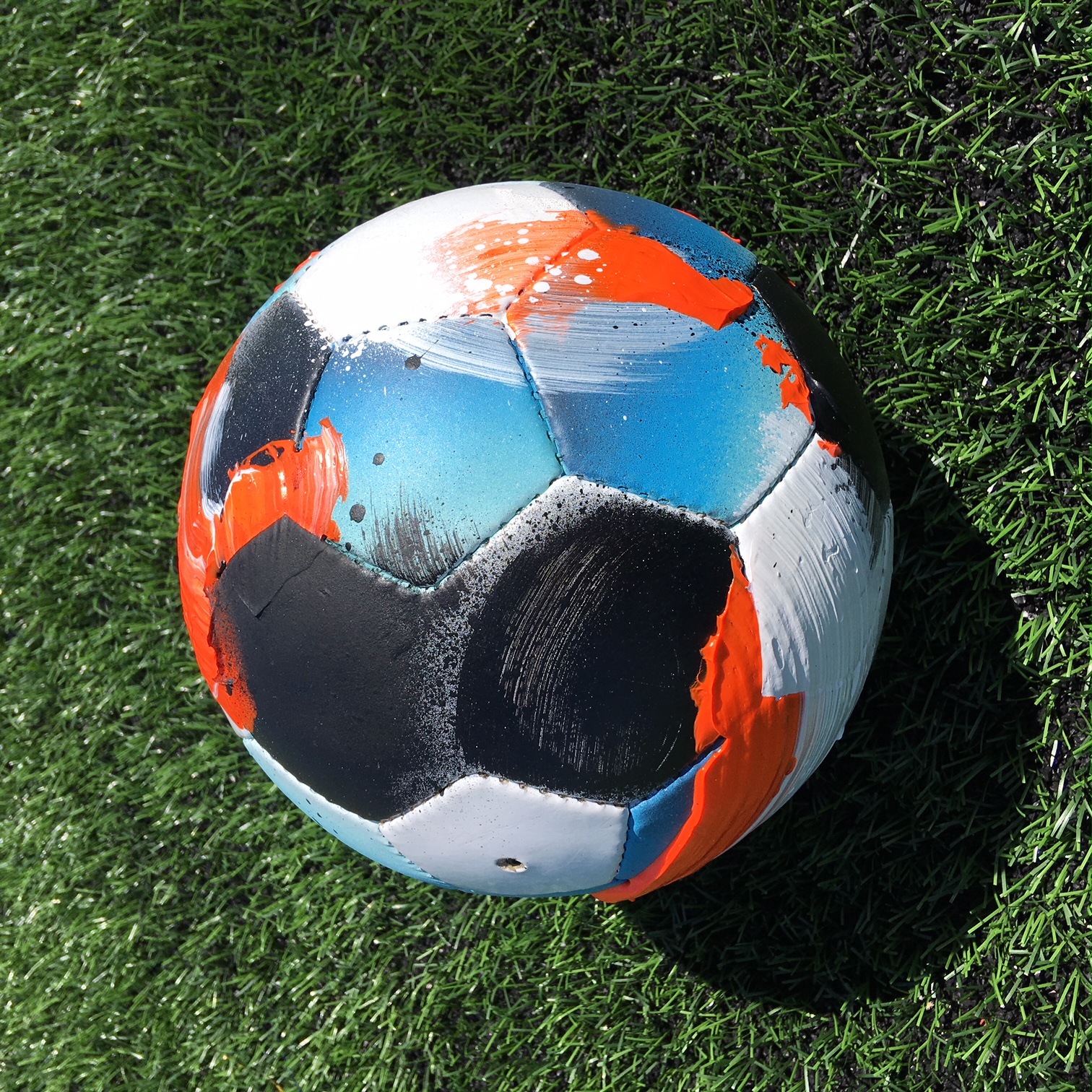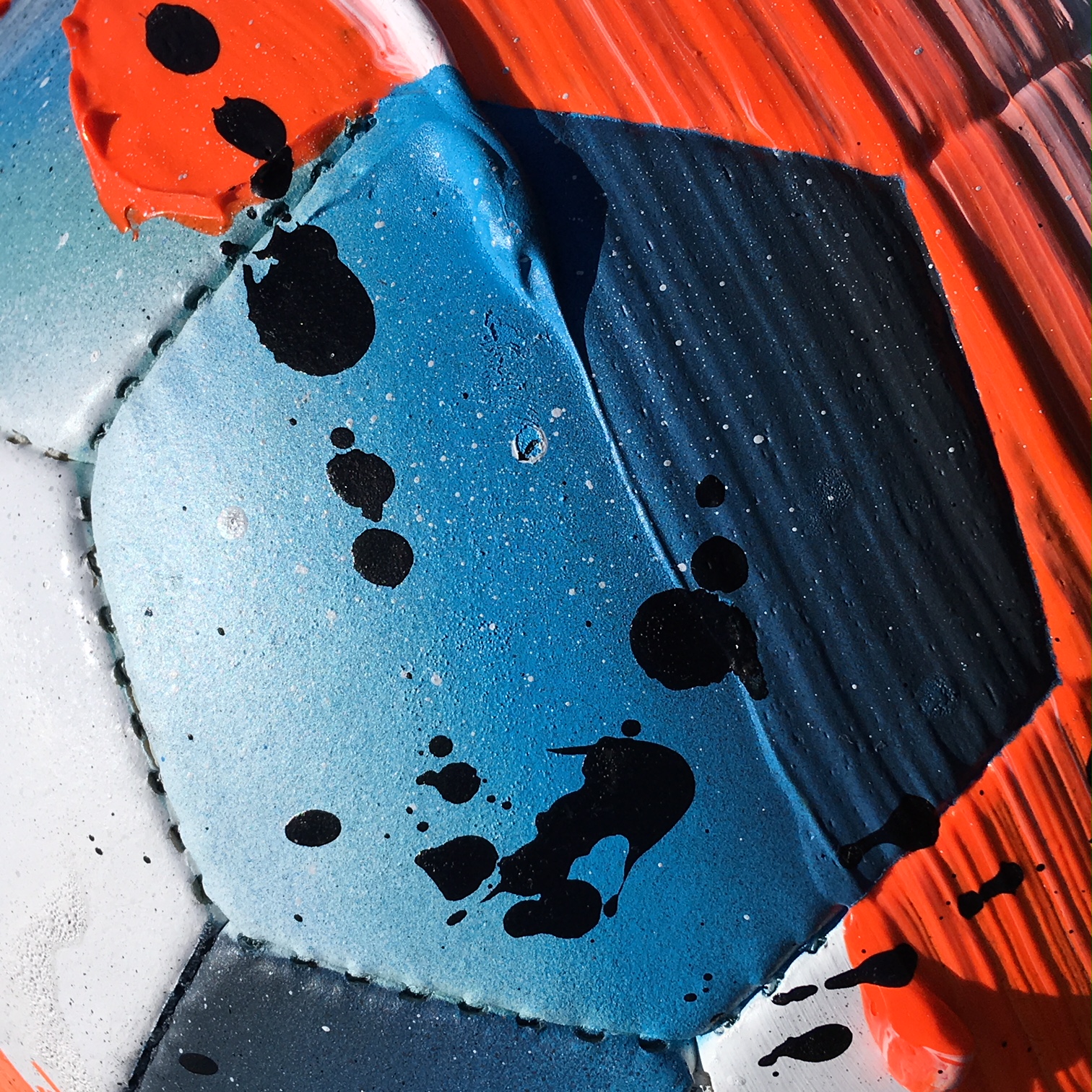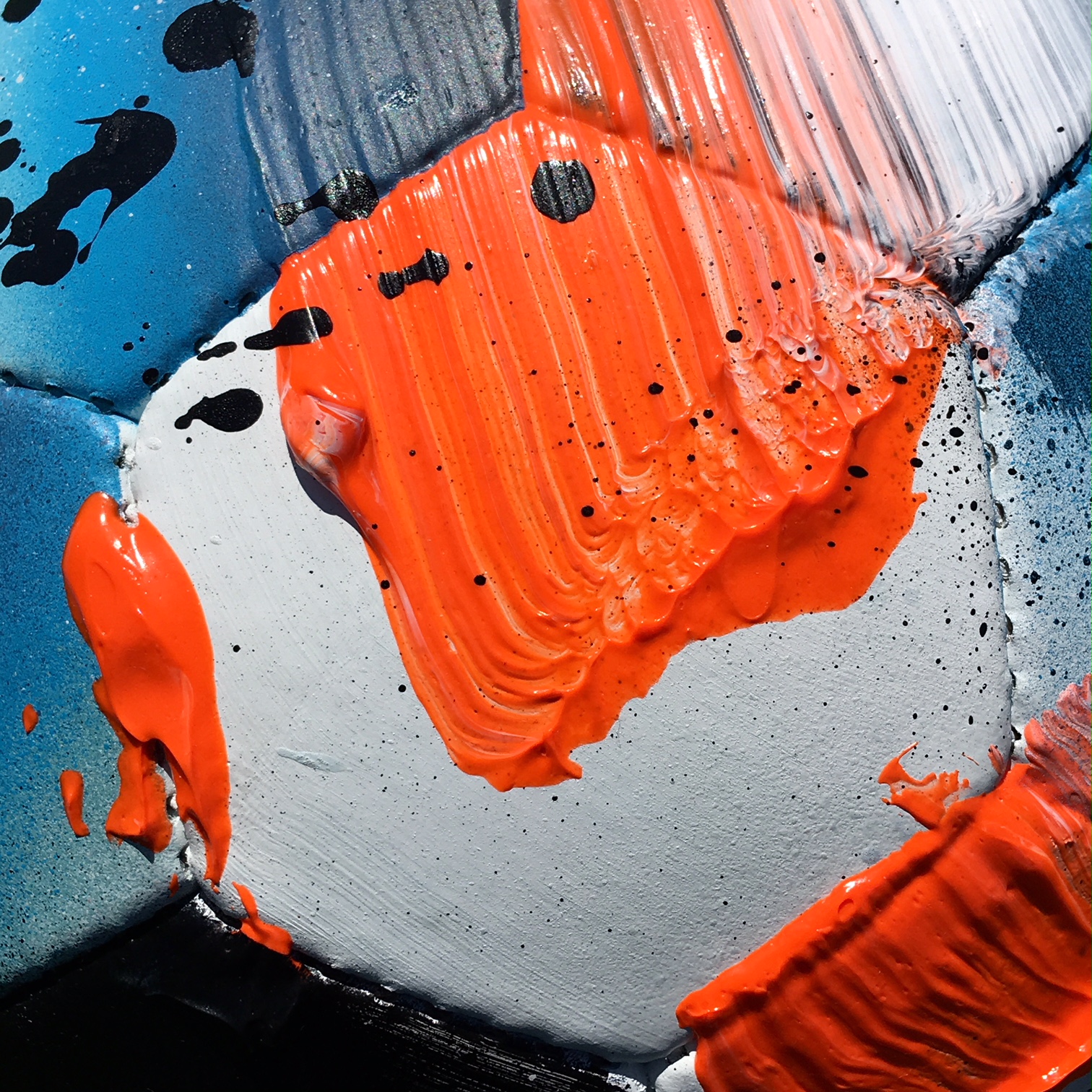 James Carey at Sports Central.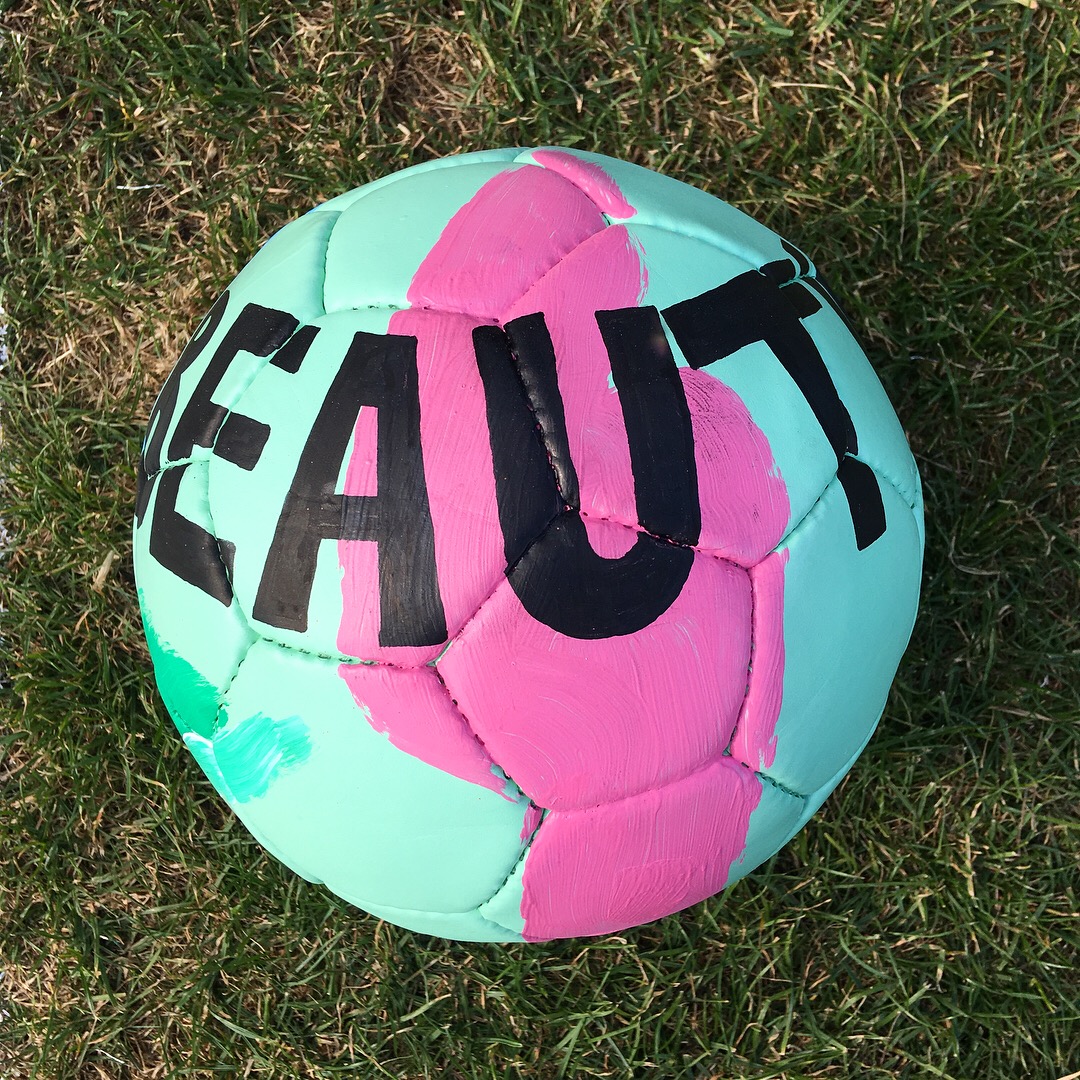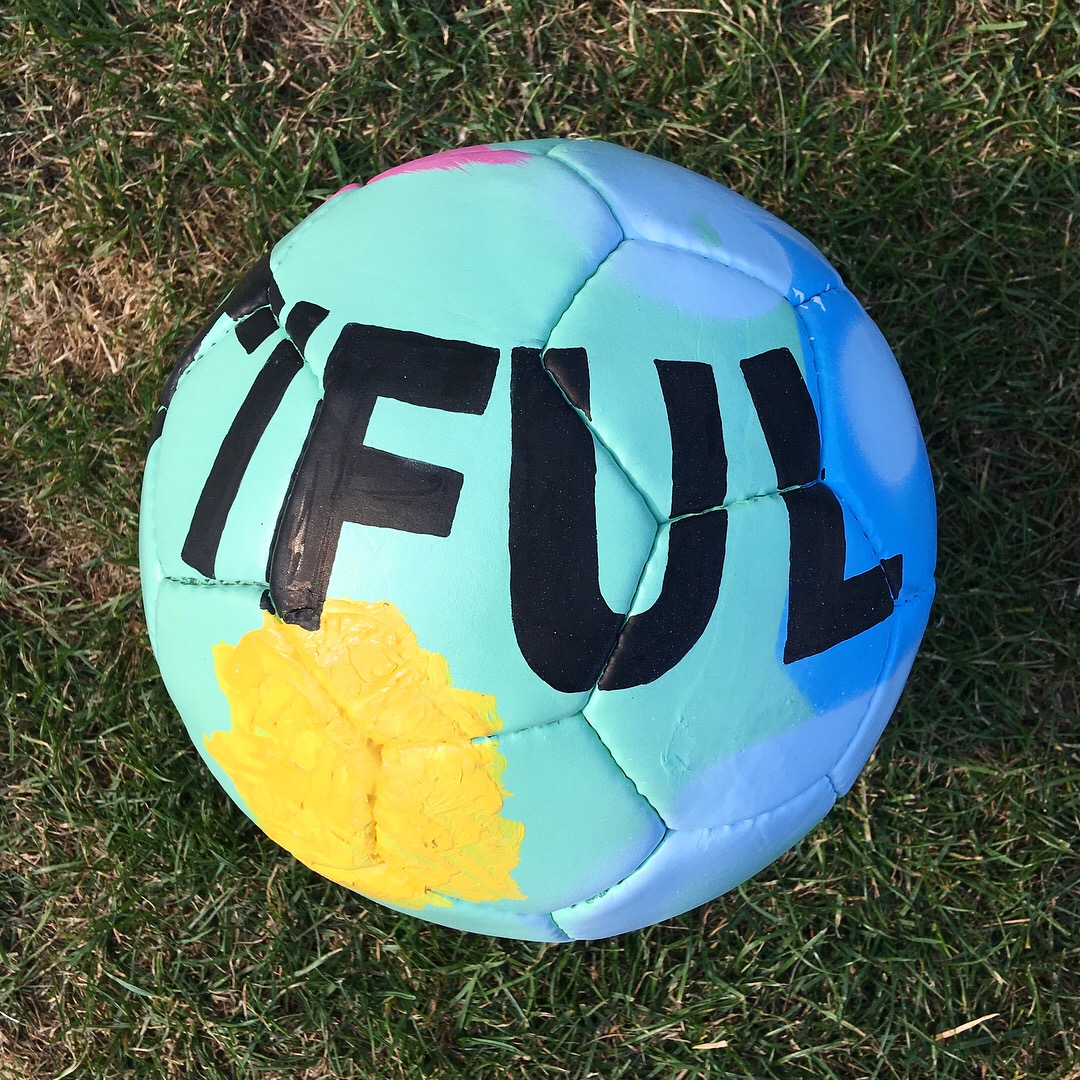 Ellen Brown at Willen FC.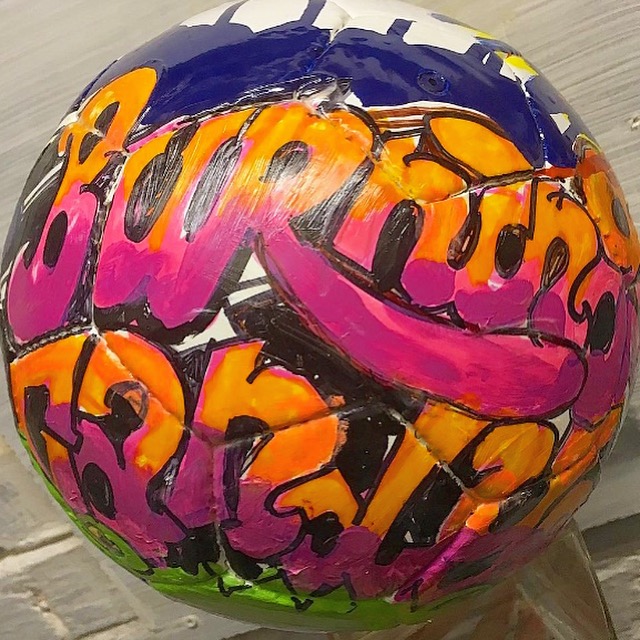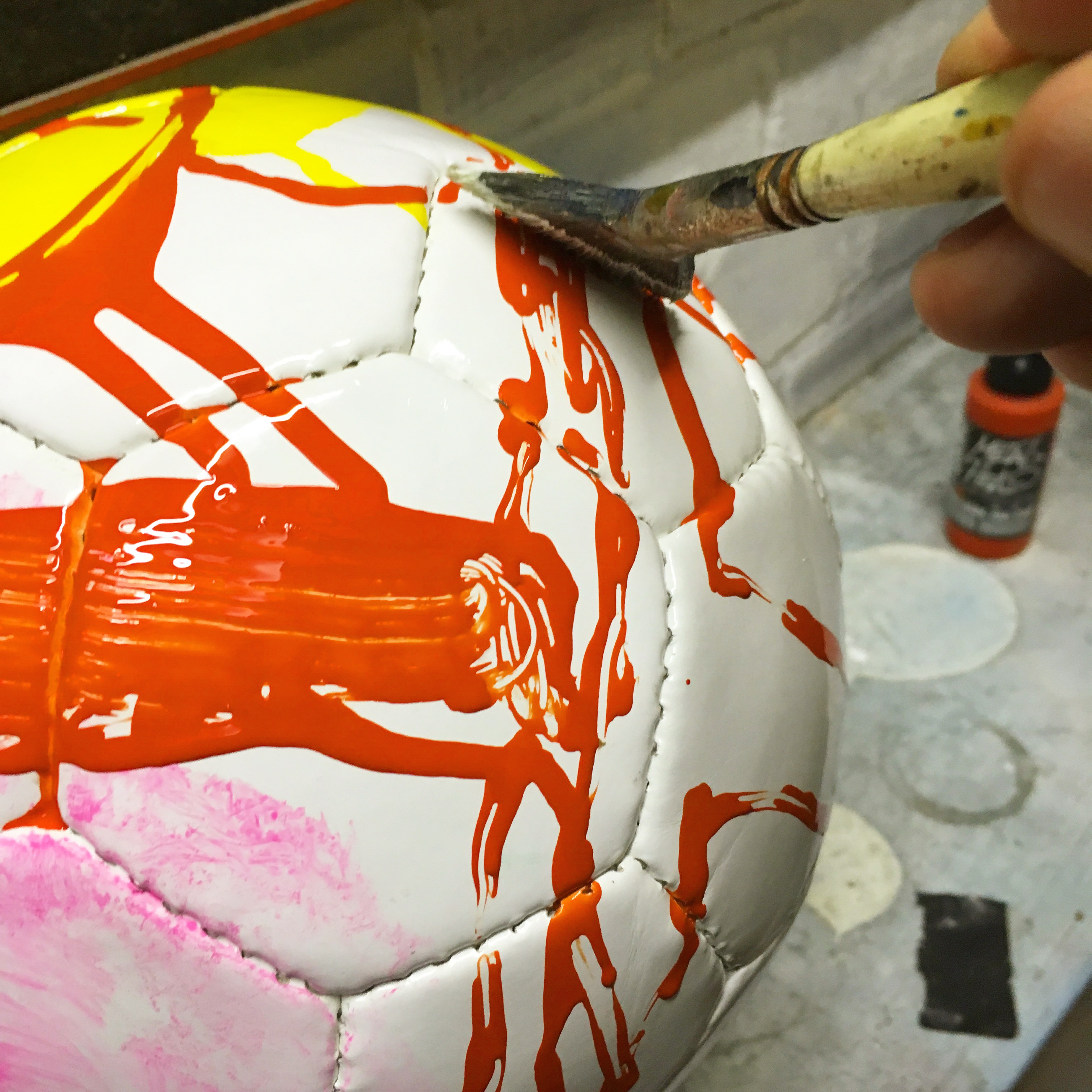 James Jessop in his London studio.
This week marks the start of the FIFA World Cup 2018! The goals, the kits, the celebrations – we can't wait!
We've teamed up with five artists to customise a football that we will release for auction every Friday across the next five weeks of the FIFA World Cup.
Our team of artists:
Tom Guilmard, Ellen Brown, James Carey, Fabio Paolucci and James Jessop.
How it works:
Each ball will be launched on our Instagram at 7pm (UK), you then have seven days to DM us with your highest offer.
The highest bids received by 7pm the following Thursday will win the ball! Any bids after this are too late – soz.
All the profits from these sales will go directly into the pockets of the artists involved, so support your own and get your bid in.
Please remember only bids through Instagram DM are valid so make sure you're following us.
Kick off:
Every Friday at 7pm
Starts this Friday 15 June

Throughout the next five weeks 22, 29 June and 6, 13 July.

We can't wait to get started and hope to see you in the DMs.