Familiar Ground
Plant and Folklore Embroidery w/ Ciara Callaghan

Saturday 27th September, 2-4pm
Free, Limited Spaces ︎︎︎ Book Here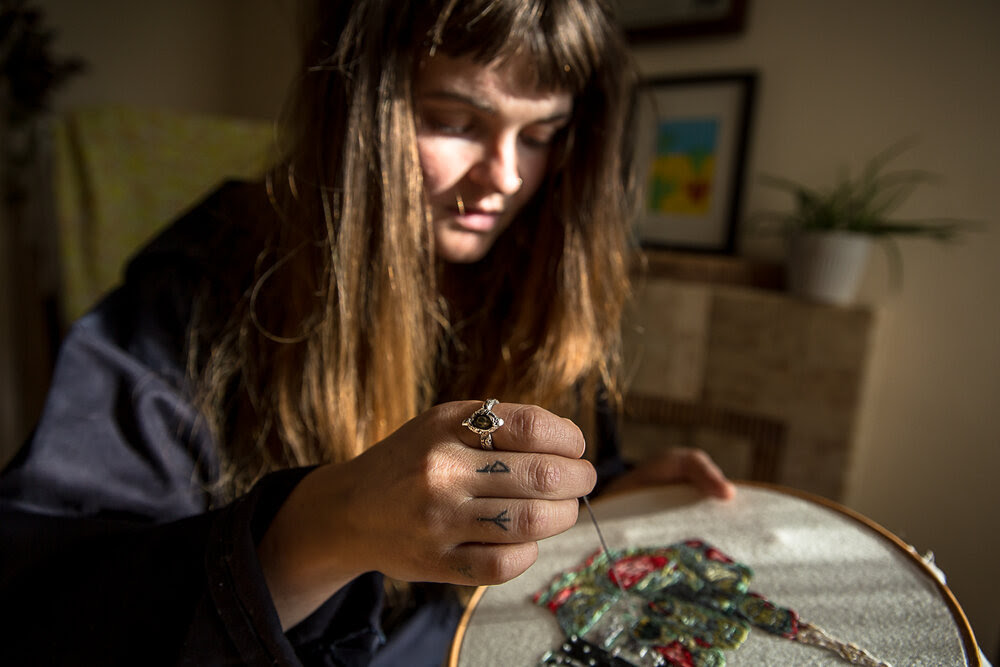 Plant and Folklore Embroidery
Humans are connected to place and one another through stories, folklore and myth. In this workshop participants will explore the concept of folklore as a way to keep people safe, share stories and of fact twisted by tales told too many times. We will look at how textiles such as tapestries, embroideries, quilts and clothing have been used over time to document and share these folk tales.

Participants will be encouraged to think of a folklore of their own as well as drawing on some of the stories from MK Myth Makers with Jonny Clapham, to create new myths to carry forward to share based on their experiences and connection to place.

Based on these ideas participants will be guided to draw out simple, stylistic imagery based on the new myths to be used in creating their own designs for embroidery, exploring the slow and mindful technique of embroidery.
Participants are encouraged to complete the embroideries in their own time at home but to put aside time every day to work on them.

Limited spaces
︎︎︎ Book Here

—

Familiar Ground at Big Shop Friday is supported by funding from MK Community Foundation.